Bass Strings from Thomastik-Infeld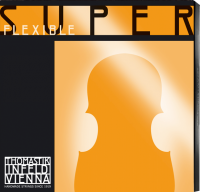 SUPERFLEXIBLE BASS
Steel rope core reduces stiffness and improves elasticity. Excellent purity of open fifths. Unsurpassed durability and tuning stability.
BELCANTO BASS
A new string concept for cello designed to capture the modern sound. The Belcanto strings offer a bright, clear and balanced tone.
SPIROCORE BASS
Flexible multiwire spiral rope core. Less inertia, longer period of musical vibration. Equally effective when playing arco or pizzicato.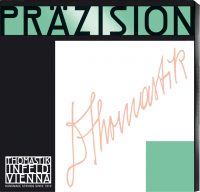 PRÄZISION BASS
Solid steel core string with brilliance in tone and feel which is very durable and a budget solution for players in all fields.