Exclusive distributor of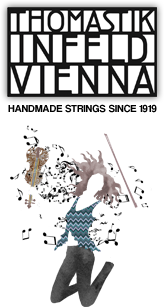 Contact Us
Please contact Connolly Music Company, our US Distributor, for assistance.
Just fill out the form and a Connolly Representative will be contacting you to further assist your needs.
If you are interested in keeping up to date on news and events, please email us with your name, email address and let us know if you are a dealer, teacher, student or musician. Or, if you have any questions, please let us know how we can help you.
Connolly Music Company
8 Vernon Valley Road
East Northport, NY 11731
1 (800) 644-5268
If you are interested in becoming a Thomastik-Infeld Dealer, please fill out the form with your information.