Exclusive distributor of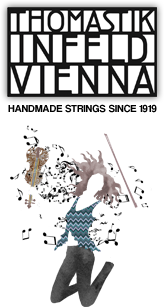 Electric Guitar Strings from Thomastik-Infeld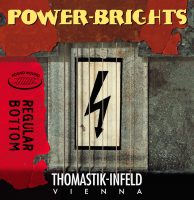 POWER-BRIGHTS REGULAR BOTTOM
Round wound Magnecore alloy on a flexible hexcore for a bright aggressive tone, extra long sustain and reduced playing effort.
POWER-BRIGHTS HEAVY BOTTOM
Same materials, construction and characteristics as the POWER-BRIGHTS REGULAR BOTTOM strings, but with heavier gauges towards the basses.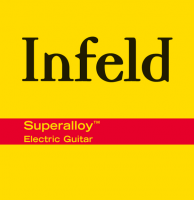 INFELD ELECTRIC GUITAR
INFELD guitar strings with superalloy™ wrap wire deliver bright, cutting tone – and they measurably produce more power than other strings.
BLUES SLIDERS
Round wound nickel with a silk inlay (E, A, d) for a big "round" tone. Even-order harmonics are reinforced for a smooth, velvety sound reminiscent.